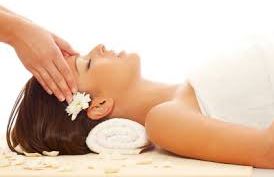 ~ Facials ~
Zen Heavenly Facial:
$75
Aroma Facial:
$75
Acne Medi Facial:
$85
Purifying Detox Facial:
$75
Deep Pore Cleansing Facial:
$85
Custum Facial for rosacea, depigmented, dry or aging skin:
$85
Facial Dujour: 75 minutes of everything your face needs:
$90
~ Exfoliation Options ~
Microdermabrasion:
$75 - or as a Facial Add On: $65
Diamond Dermabrasion:
$65 - or as a Facial Add On: $50
UltraSound Peel:
$50 - or a Facial Add On: $40
Enzyme Peel:
$40 - or as a Facial Add On: $35
Lactic, glycolic, or alphahydroxy acid:
$45 - or as a Facial Add On: $40
Dermaplaning:
$75 - or as a Facial Add On: $65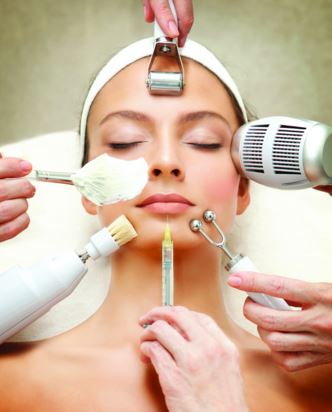 ~ Extras ~
ULTRASOUND TREATMENT:

Sound Waves spin water to peel, drive nutrients deep, and carry micro-amp current to heal cells on all levels. Amazing results!

$70

SCAR THERAPY & REPAIR:

UltraSound Peel, Micro-Current Infusion to drive In nutrients that repair damaged tissue. Photo therapy to restore the skins natural energy balance for healing.

$85

MICRO-CURRENT SPIDER VEIN, or PIGMENT REMOVAL:

This state-of-the-art technology safely & effectively pin-points and fades or removes unsightly melanin or spider veins.

$75

DIAMOND DERMABRASION W/ ULTRASOUND INFUSION:

Exfoliates, hydrates, plumps lines, and stimulates collagen.

$95
~ Dynamic Combinations ~



PLATINUM 8:

8 treatments in 1: Ultrasound peel and infusion, Diamond Dermabrasion, Micro-Current Stimulation, Cold Laser, Warm & Cold Therapy, UltraSound Eye Therapy.

$95

NON-SURGICAL MICRO-CURRENT FACE LIFTING:

Computerized micro-currents restore skins surface, muscle tone, circulation, & metabolic function. Creates a long lasting healthier, younger and more refreshed appearance. Dramatically boosts collagen density and plumps lines.

60 min's/ $85. ~ 75 min.'s/ $100
Series available!